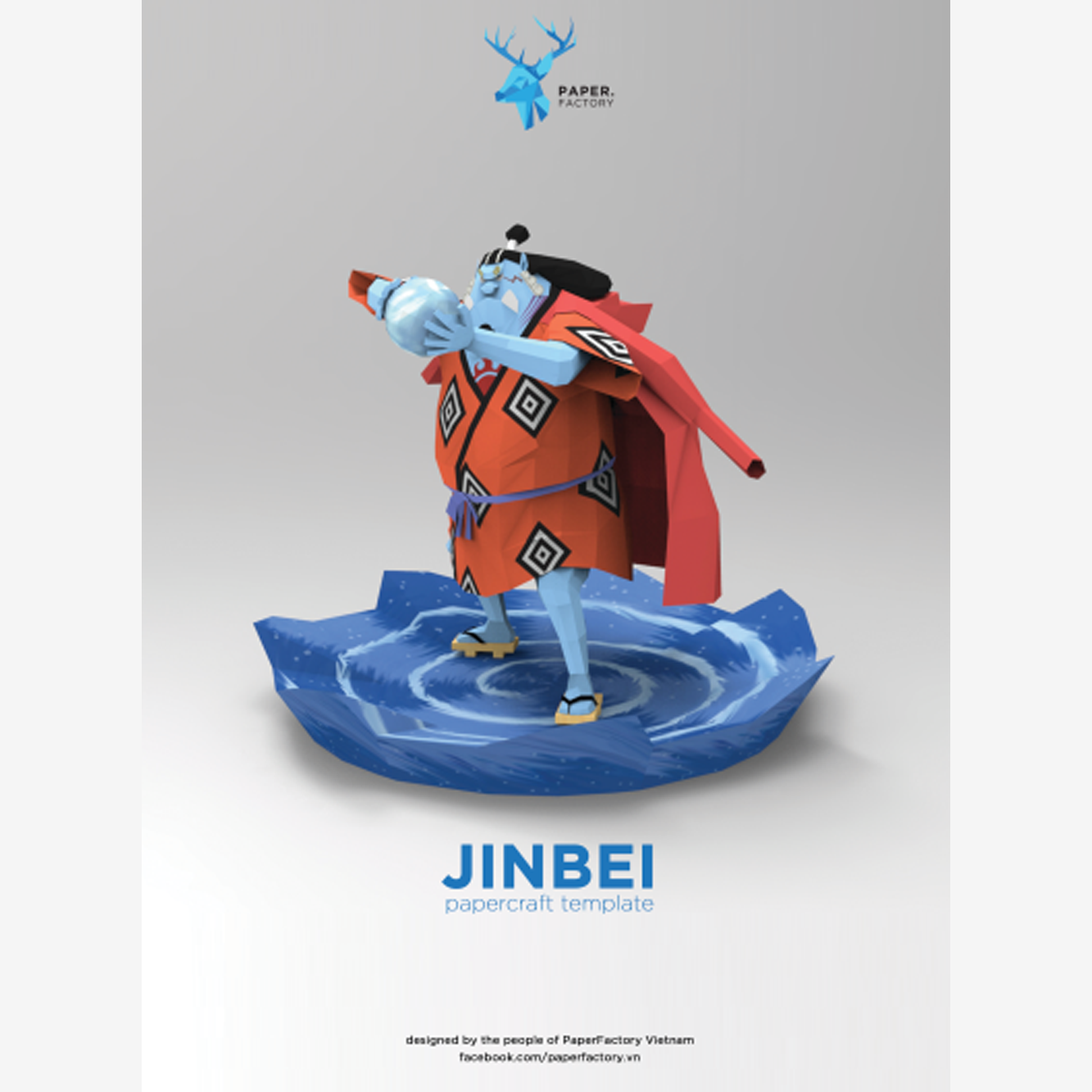 Overview
[One Piece] Jinbei
"Knight of the Sea" Jinbei is a member of the Straw Hat Pirates and also a helmsman in his current capacity with them. As of now, he is officially the tenth member of the Straw Hat crew and the ninth to join Luffy's crew, as well as being the only member from Fishman Island. His dream is to fulfull his former captain Fisher Tiger's dying wish of coexistence and equality between humans and fishman and continues to live his life in the hopes of seeing that dream's completion.
Source: Paper Factory Việt Nam
Author: Nguyen Hoang Phuc
File format: PDF
Page(s): 27
Instruction format: PDO
7

We offer support
Future product updates
Unlimited downloads

Buy Now
Information
| | |
| --- | --- |
| Category | Manga - Cartoon |
| First Release | 14 November 2018 |
| Last updated | 26 January 2019 |
Test Free Forever Product
A simple and easy to setup script that allows you....
View Product