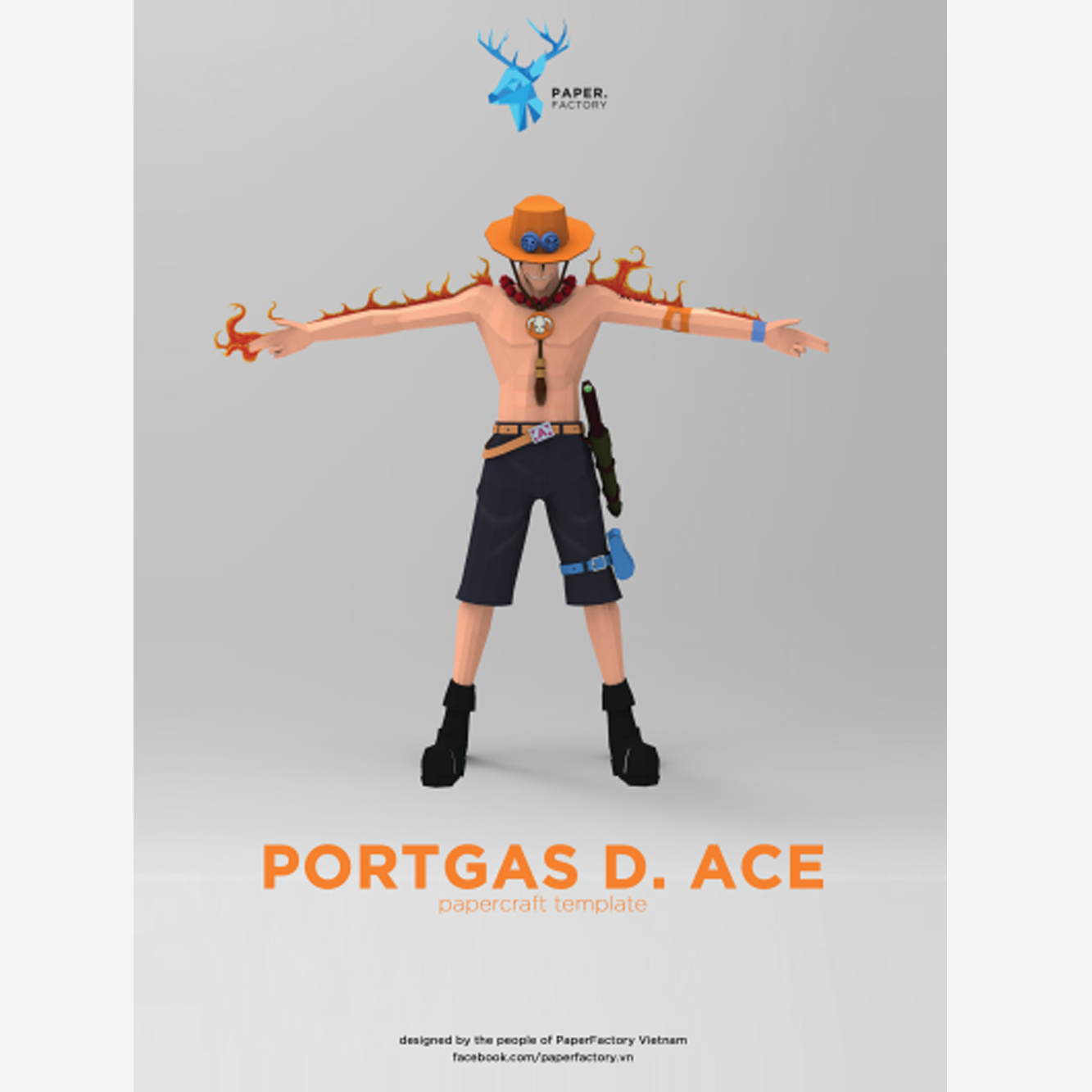 Overview
[One Piece] Portgas D. Ace
Portgas D. Ace, born as Gol D. Ace and nicknamed "Fire Fist" Ace, was the adopted older brother of Luffy and Sabo, and son of the late Pirate King, Gol D. Roger and his lover, Portgas D. Rouge.
He was adopted by Monkey D. Garp as wished by Roger to him before his birth. Ace was the 2nd division commander of the Whitebeard Pirates and one-time captain of the Spade Pirates.
Source: Paper Factory Việt Nam
Author: Nguyen Hoang Phuc
File format: PDF
Page(s): 7
Instruction format: PDO
Download Free: http://paperzonevn.com/threads/one-piece-portgas-d-ace.3972/
4

We offer support
Future product updates
Unlimited downloads

Buy Now
Information
| | |
| --- | --- |
| Category | Manga - Cartoon |
| First Release | 14 November 2018 |
| Last updated | 26 January 2019 |
Test Free Forever Product
A simple and easy to setup script that allows you....
View Product