Overview
[Steins Gate] Makise Kurisu Ver. Youlingke (Scan)
Kurisu Makise (牧瀬 紅莉栖 Makise Kurisu) is a genius girl who graduated from university at the age of seventeen. Her research on the brain's memory retention system has earned critical acclaim in the scientific community. She later joins the Future Gadget Lab as Member 004 after a series of encounters with Rintaro Okabe.
Source: youlk.taobao.com
Author: Youlingke
File format: PDF
Page(s): 9
Instruction format: PDF
Download Free: http://paperzonevn.com/threads/steins-gate-makise-kurisu-scan.5066/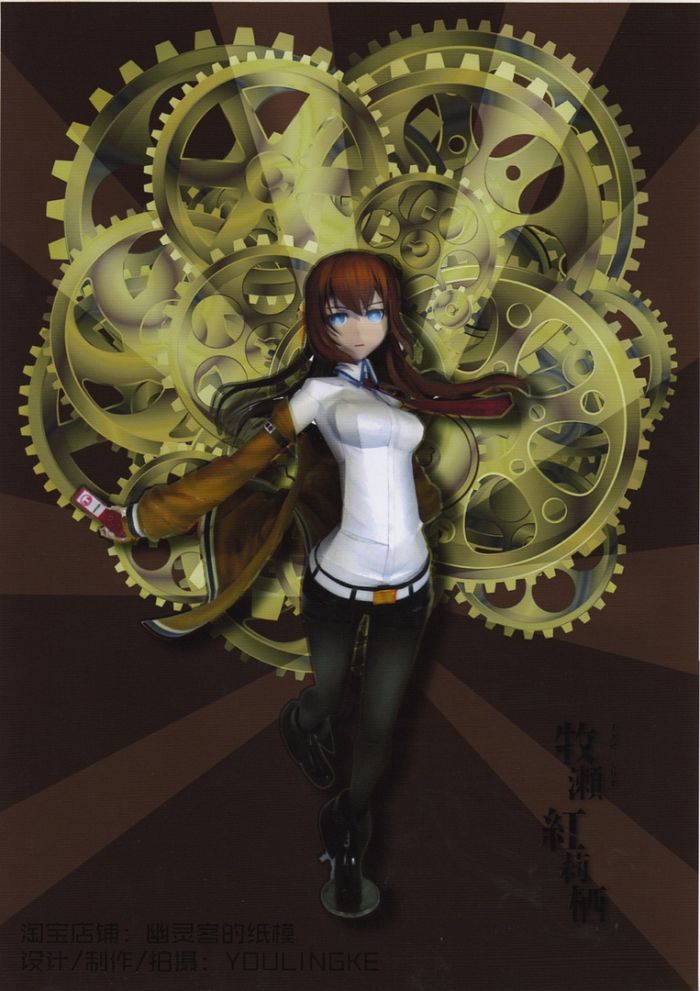 3

We do not support this item
Future product updates
Unlimited downloads

Buy Now
Information
| | |
| --- | --- |
| Category | Manga - Cartoon |
| First Release | 15 November 2018 |
| Last updated | 26 January 2019 |
Test Free Forever Product
A simple and easy to setup script that allows you....
View Product